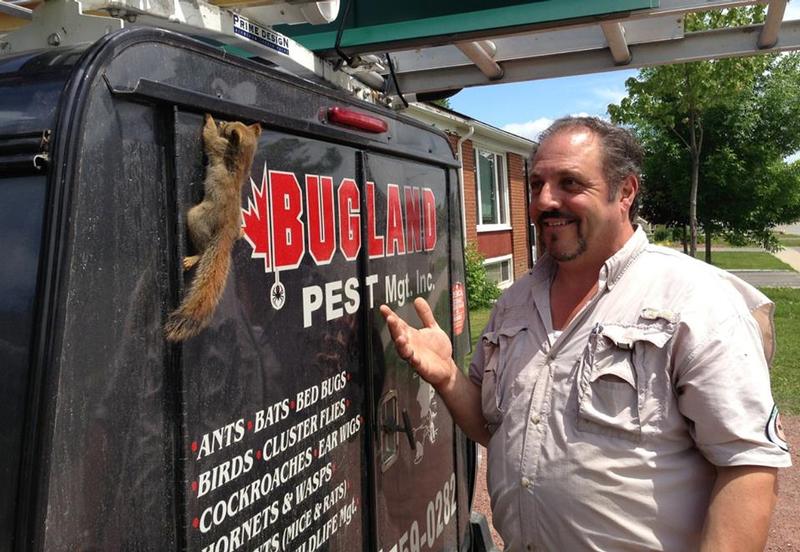 Bugland Pest Management has been a locally owned and operated in Sault Ste. Marie for over 16 years with a team of licensed, family professionals, prepared to meet your pest management needs.
Licensed by The Ontario Fur Managers Federation and the National Wildlife Control Operations Association, Bugland Pest Management Services is capable of providing a wide variety of pest removal services and solutions.
We assist in the removal of insects including bed bugs, ants, cluster flies, fleas, wasps, and hornets, as well as rodents including mice, rats, moles, and squirrels. Our expanded pest control services also include birds.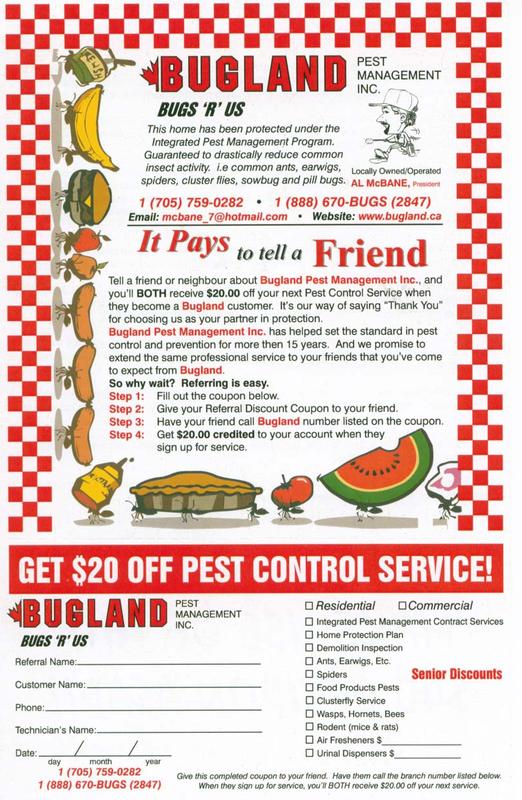 Pest Control Services can be performed in a variety of locations including Industrial and Commercial buildings as well as residential and rural homes and cottages.
Our Integrated Pest Management policy ensures ongoing management and it is part of our mission statement to familiarize ourselves with your pest protection requirements.
As a client, you are provided with information regarding what action is required and the reasons why. Written reports can be offered which include any suggestions we may have in order to improve your overall pest management needs.
Our Home Protection Plan solidifies our well-known reputation. Take advantage of our home protection plan and refer us to a friend or family member. You will both receive a $20.00 coupon off of your next pest management service.
Bugland Pest Management is also environmentally conscious and is in accordance with the Ministry of Environment with our pesticide use. We have been successfully able to drastically reduce insect or rodent activity by 90% or better in and around your household.
No need to hesitate! Inquire about our Pest Management Services today by phoning (705) 254-9320. "We are there whenever you need us."